Childhood
In his childhood, Philo moved from Utah to Idaho. In the new house he found some old science magazines. Within these magazines, he found out that scientists were racing to see who was the first to invent a television.
When Philo was thirteen, he make a lock that couldn't be broken. This invention won a national science contest.
At sixteen, Philo made a sketch of an idea for an invention. He called it the "image dissector".
Powered by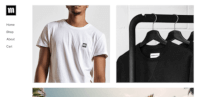 Create your own unique website with customizable templates.