Ten fun facts
-Philo was able to fix the family generator whenever it was broken.

-Philo created a lock that couldn't be broken.

-He created an electric motor for a washing machine.

-He had to drop out of school and fix radios for a job when his father died.

-Philo thought of how to invent the television when he was plowing a field because of the parallel lines.

-The first image he transmitted was a dollar sign.

-Philo's high school teacher kept a drawing of the image dissector. This helped Philo prove that he was the first one to invent a TV.

-When Philo died he was poor and unhappy from never being recognized.

-From 1985 to 1987 a Utah elementary school worked to get the state to make a statue of Philo Farnsworth.

-In 1990 the state of Utah sent the statue to Washington D.C.
Powered by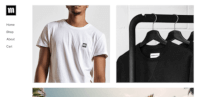 Create your own unique website with customizable templates.