Inventing the televison
At sixteen, he came up with the idea. He gave a picture of it to his high school teacher.

In 1926, two business men gave him $6,000 and one year to build it.

He set up a lab in San Francisco to do his experiments.

On September 7, 1927 he transmitted his first electronic image.

Thanks to Philo Farnsworth we have the television.
Powered by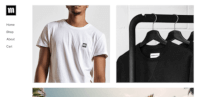 Create your own unique website with customizable templates.